Brokerage Narrow Boat Boat Shares for sale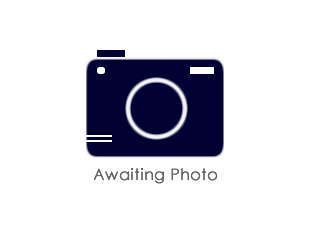 Our new share boat has finally arrived and is now ready to go out cruising. She is called Heddwen (Peace in Welsh) and we have just a few weeks left available in her. Please note the inside pictures shown are from Skylark our 2018 boat, the interior layer/fit out will be the same but the furnishings may be different. Please also copy and paste this link for the 360 tour:- https://my.matterport.com/models/ynEqr3f3rmX?organization=8Z3UXADTuxE& section=media (The video is of Otter our 2017 boat) We have sold out of the School Holiday allocation, however these are availa...
read more
Year:
2020
Length:
58'
Location:
Cheshire UK
Price:
£3,875

View Details
LENGTH: 58' WIDTH: 6ft-10in CONFIGURATION: 10/6/4mm steel BUILDER and FIT OUT: Pat Buckle Boats STYLE: Semi-traditional stern with Mid Galley LAUNCHED: Jun-99 SHARE DISTRIBUTION: 12 MANAGED BY: BCBM ENGINE: Isuzu 42 (Installed: 2009) ELECTRICAL SUPPLY: 12-volt lighting and 240-volt supplied by inverter or hook up WATER CAPACITY: 100 gallons (approx) WATER HEATING: Calorifier heated by Gas boiler and by engine CABIN HEATING: Gas central heating to radiators. Solid fuel stove FUEL CAPACITY: Diesel, 80 gallons (approx) BOWTHRUSTERS: No NO SMOKING: Yes PET FREE: No...
read more
Year:
1999
Length:
58'
Location:
Worcestershire UK
Price:
£1,500

View Details
Kallista was built by Elton Moss Boatbuilders in 2012 and offers a front bedroomed layout with wooden floors throughout. She is currently based at Aston Marina, on a Saturday turnaround. The boat is designed to accommodate up to six people in a 2 + 4 format and is pet friendly. She had a full repaint in 2017. Saloon: The saloon has comfortable built in seating that converts to beds and a wood burning stove. There is built in flat screen TV, a DVD player and Radio / CD player. For further information, please visit our website: http://www.carefreecruising.com/boats/kallista Dinette: The d...
read more
Year:
2012
Length:
58'
Location:
Staffordshire UK
Price:
£3,900

View Details